DETOX CLEANSE TEA (28 tea bags per box)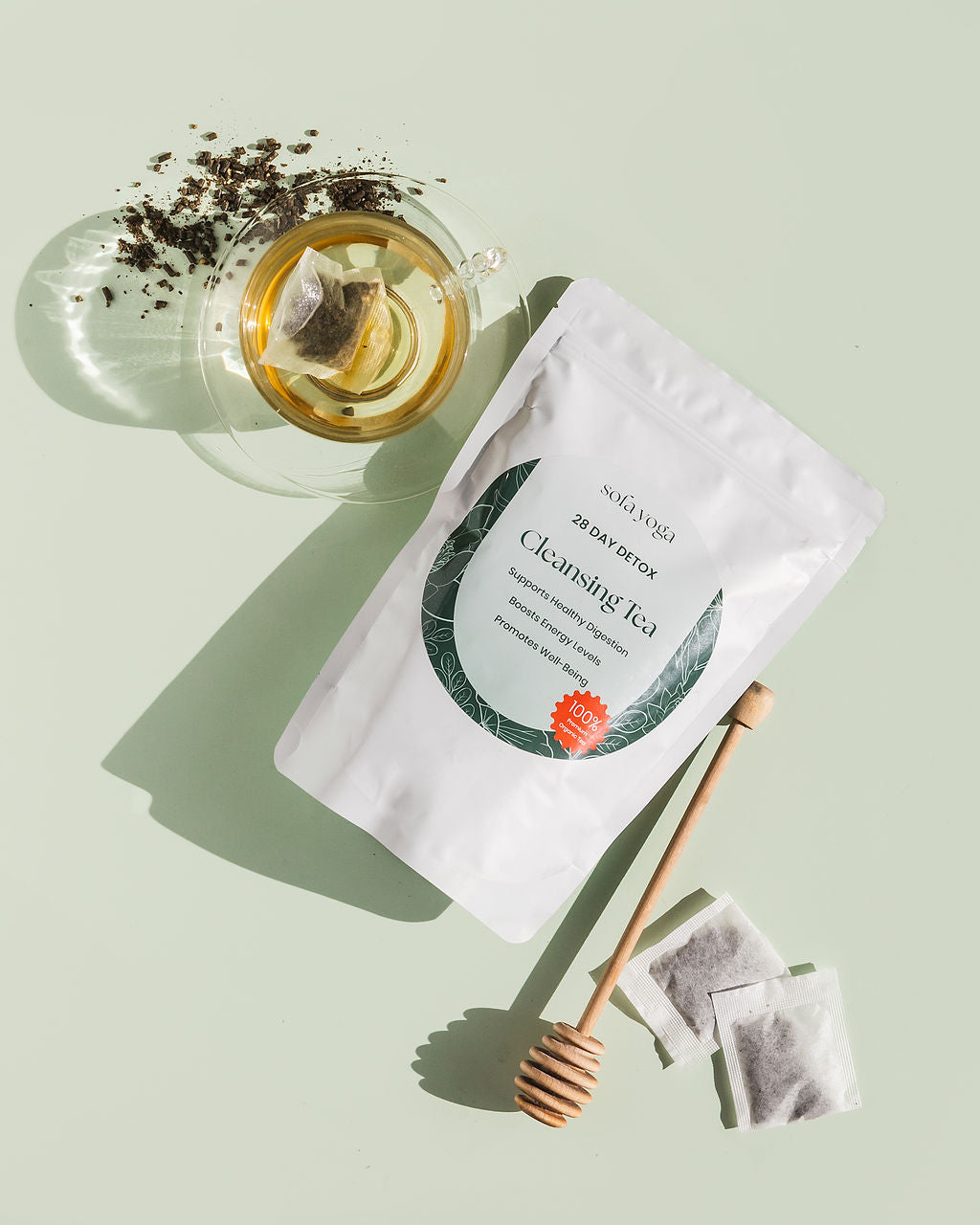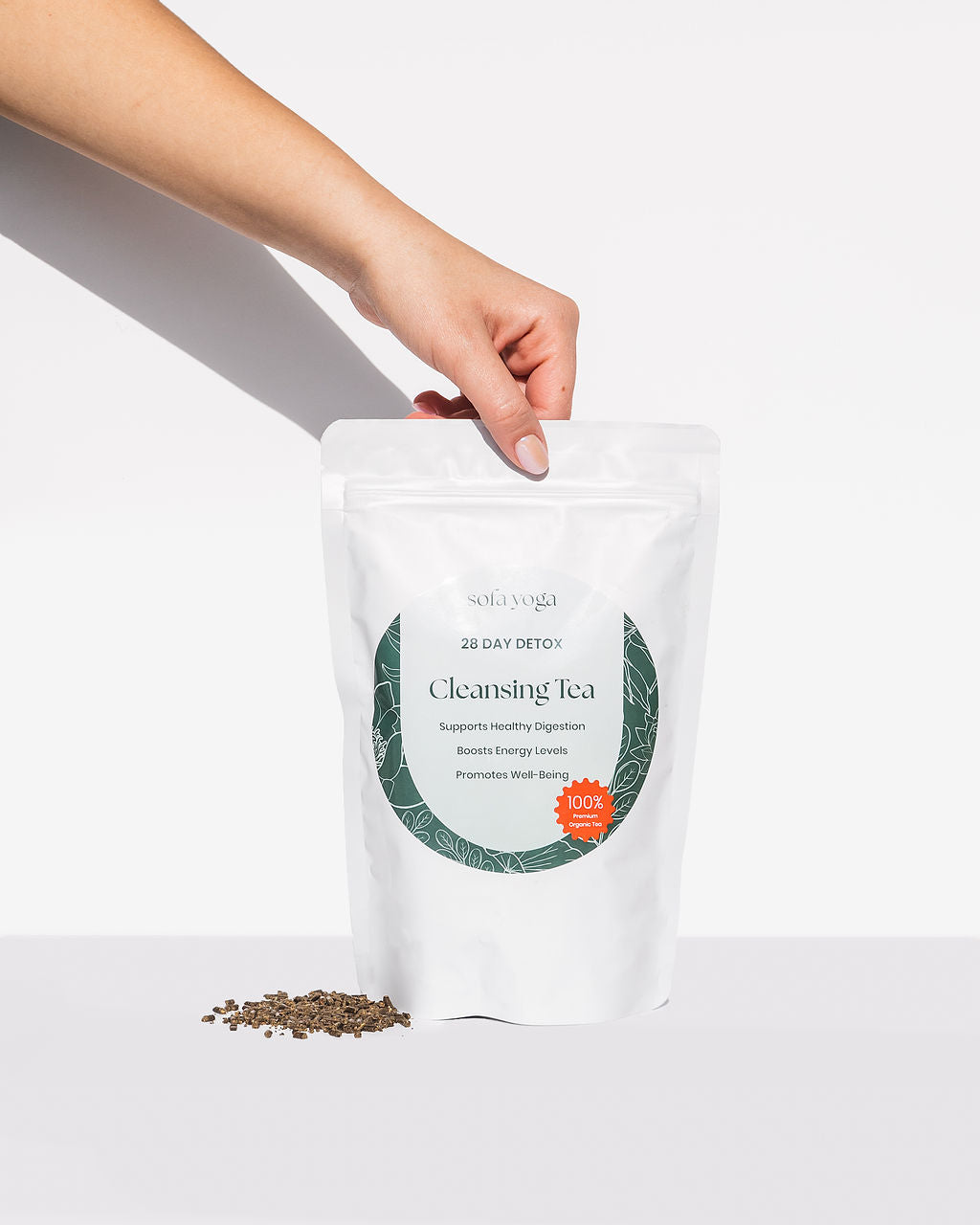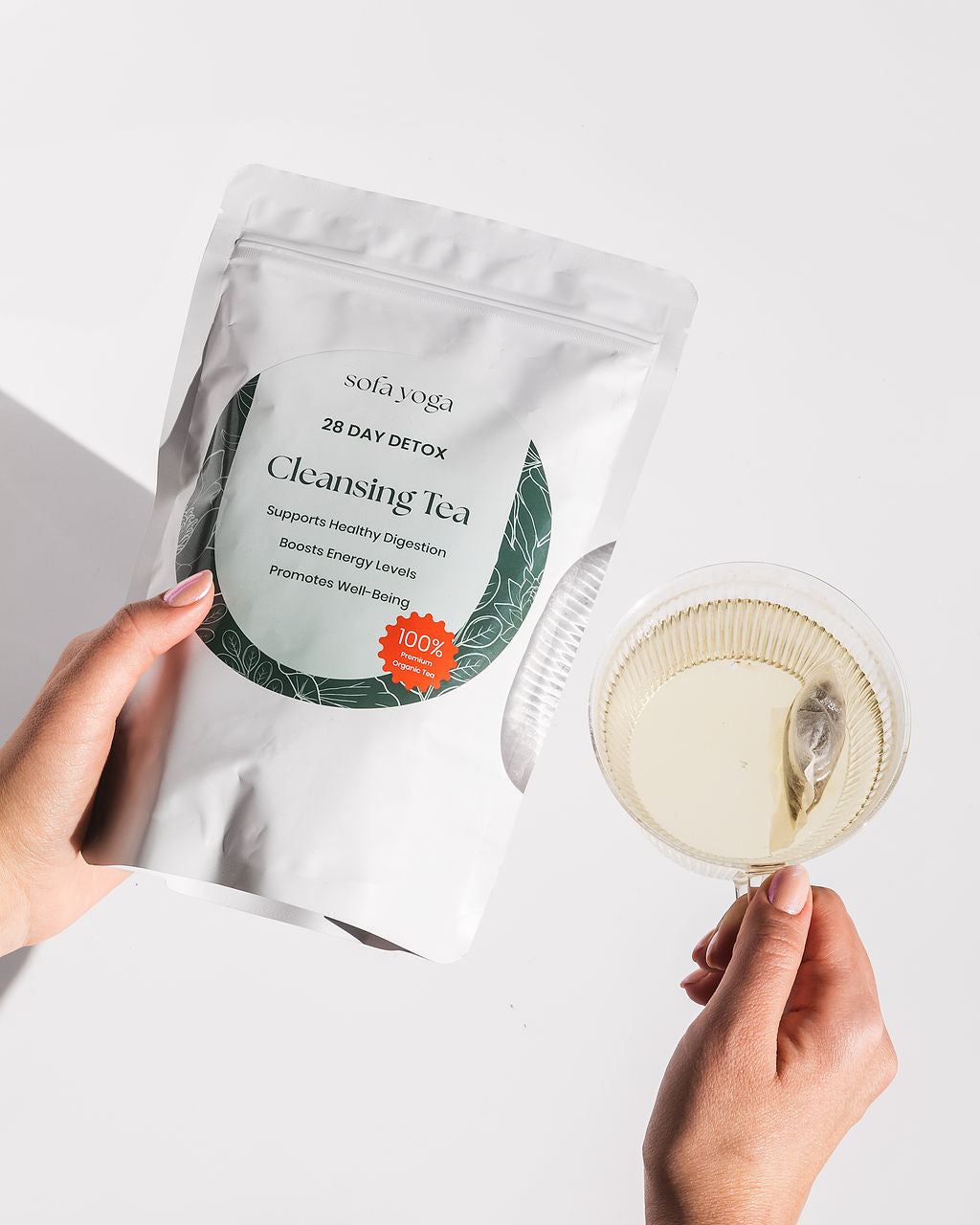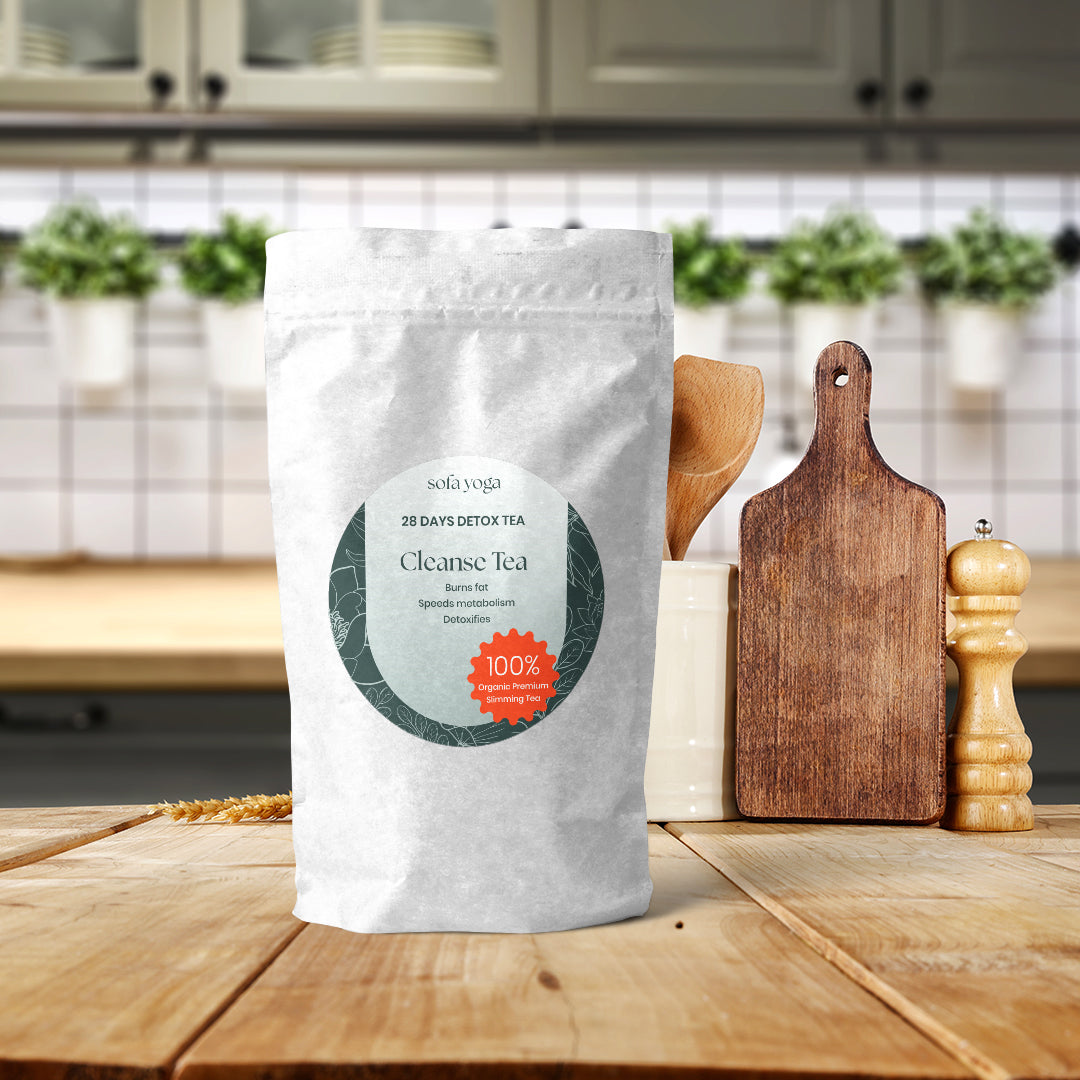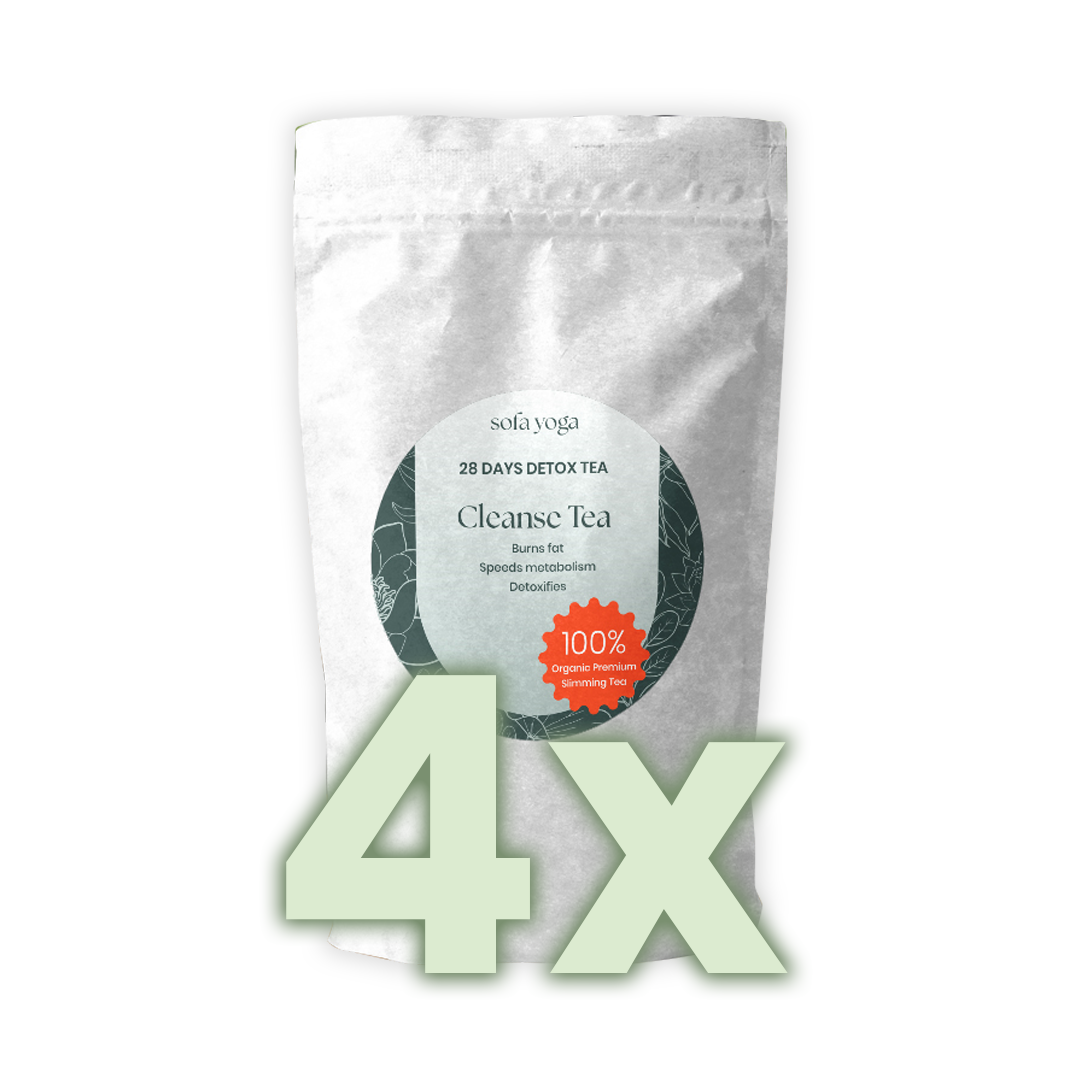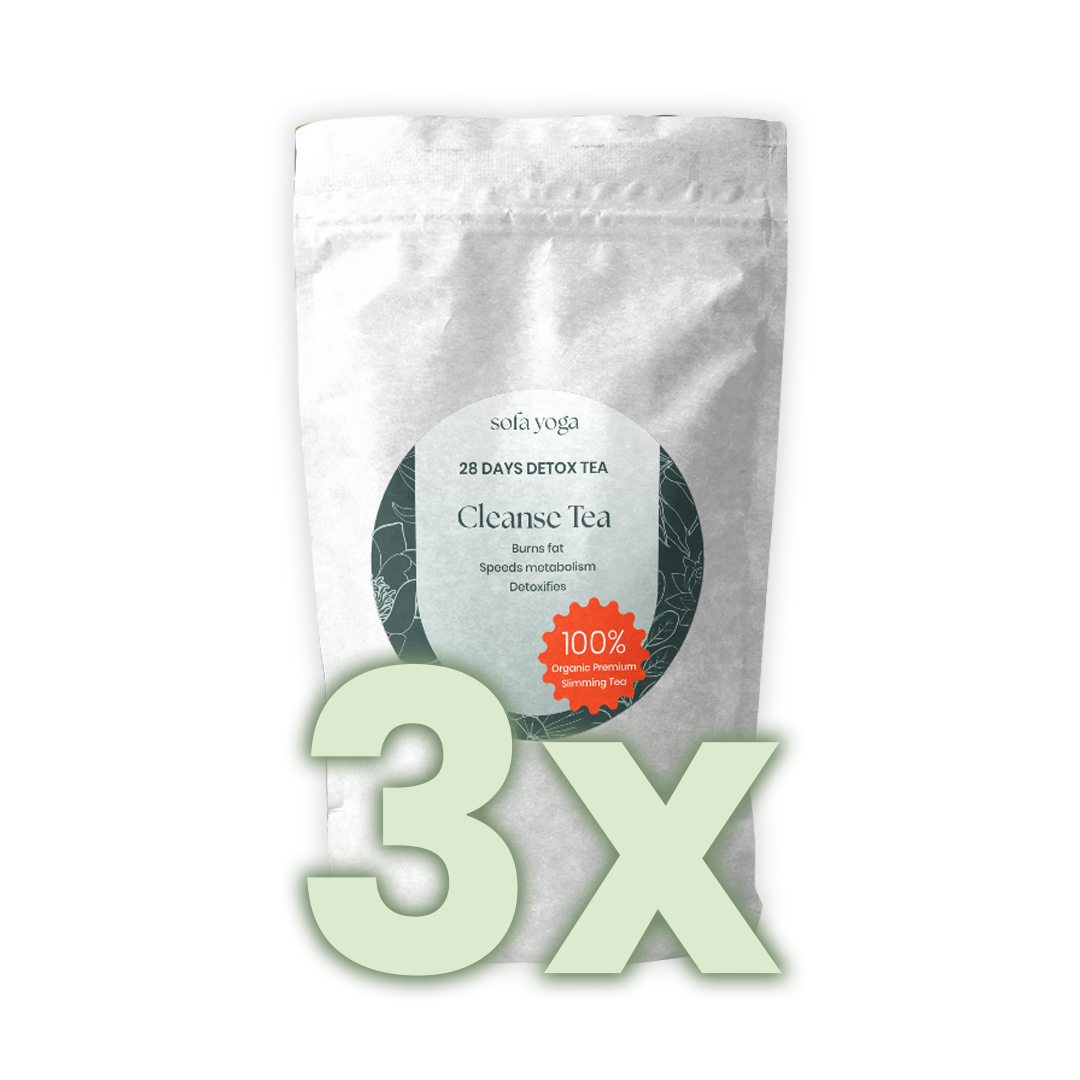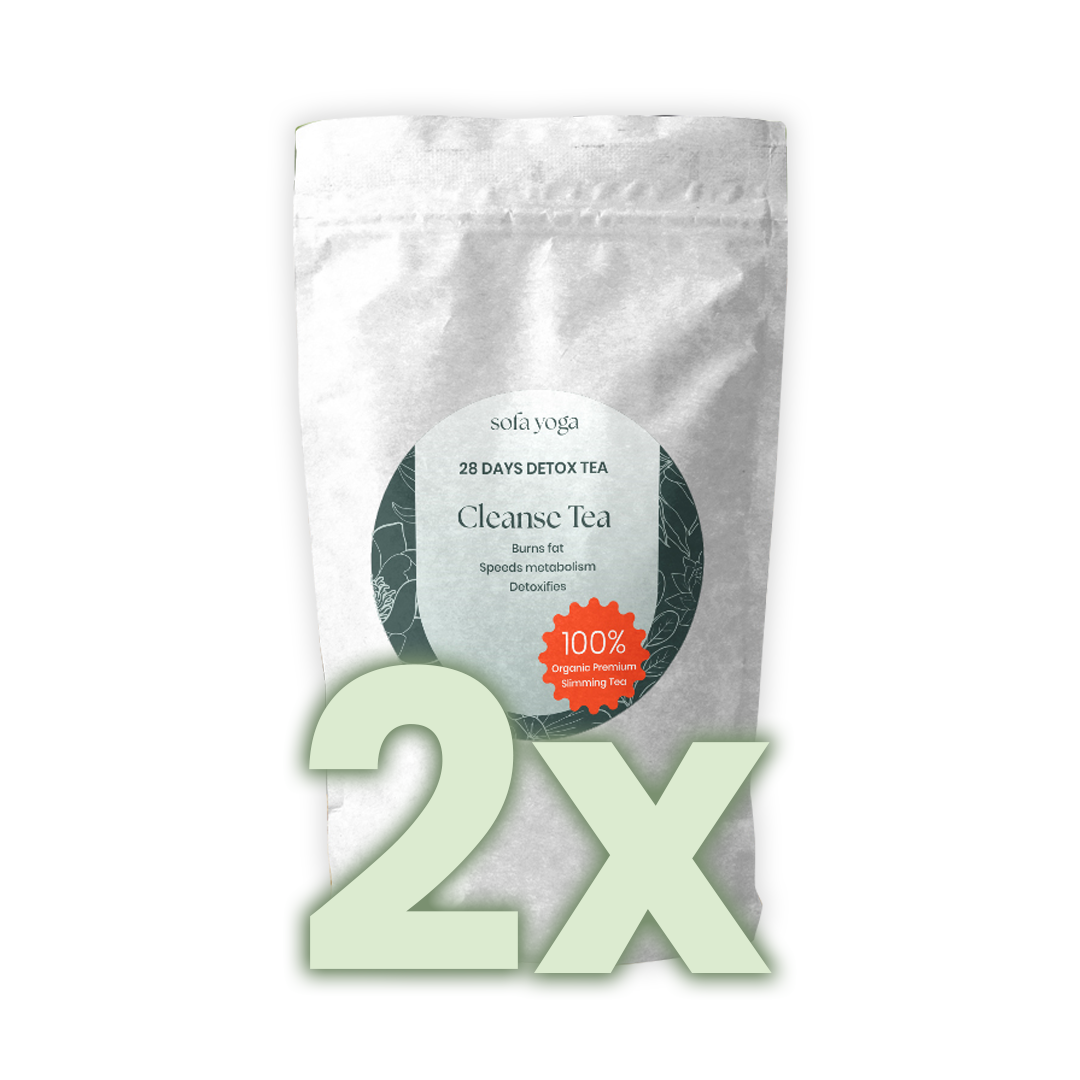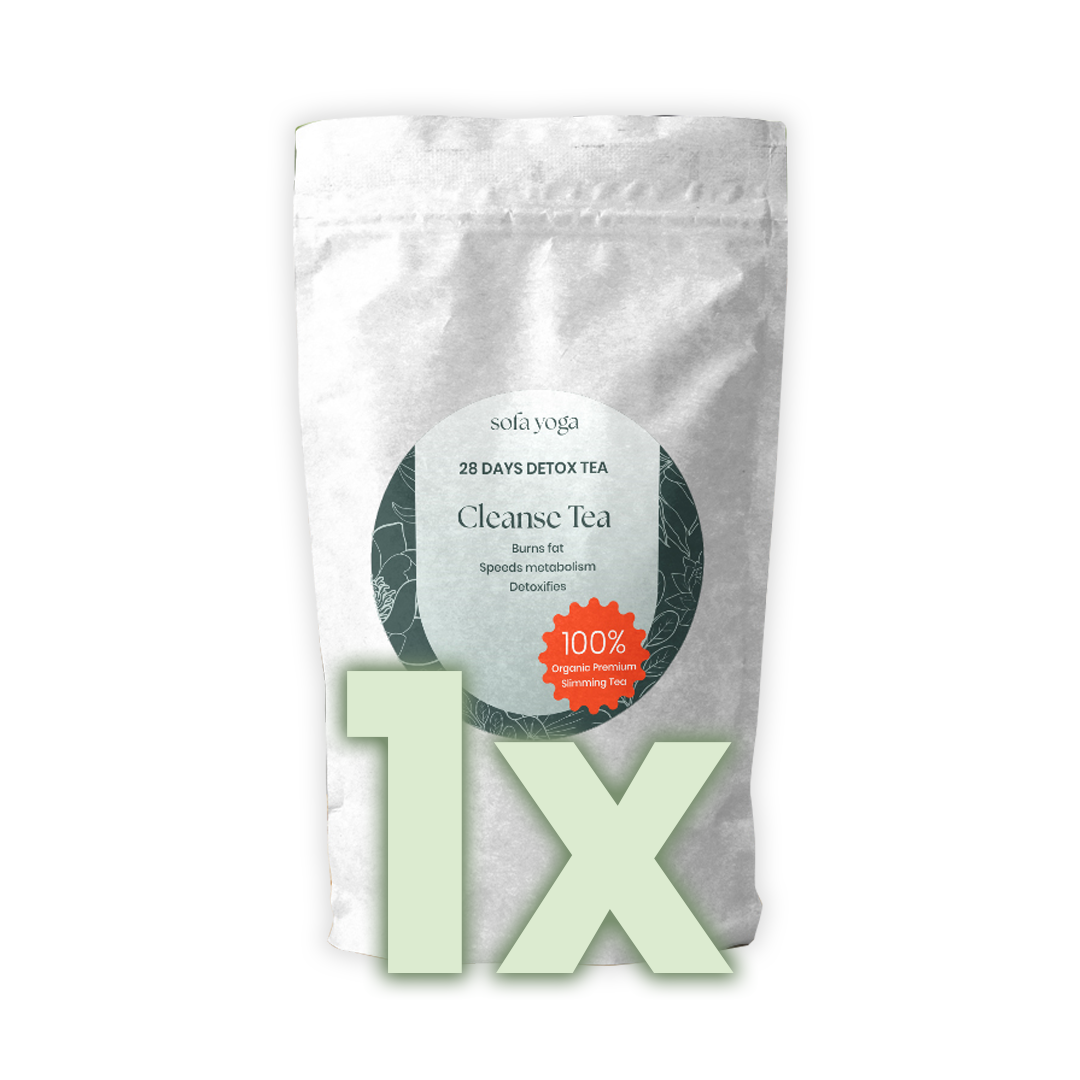 Previous Product

Next Product
THOUSANDS OF HAPPY CUSTOMERS FIXED THEIR #1 WELLNESS CONCERN
ELEVATE YOUR WELLNESS ROUTINE
Indulge in the ultimate detoxification experience with our premium Detox Tea, specially crafted to cleanse your body from within and leave you feeling revitalized! Say goodbye to sluggishness and hello to a healthier, more vibrant you!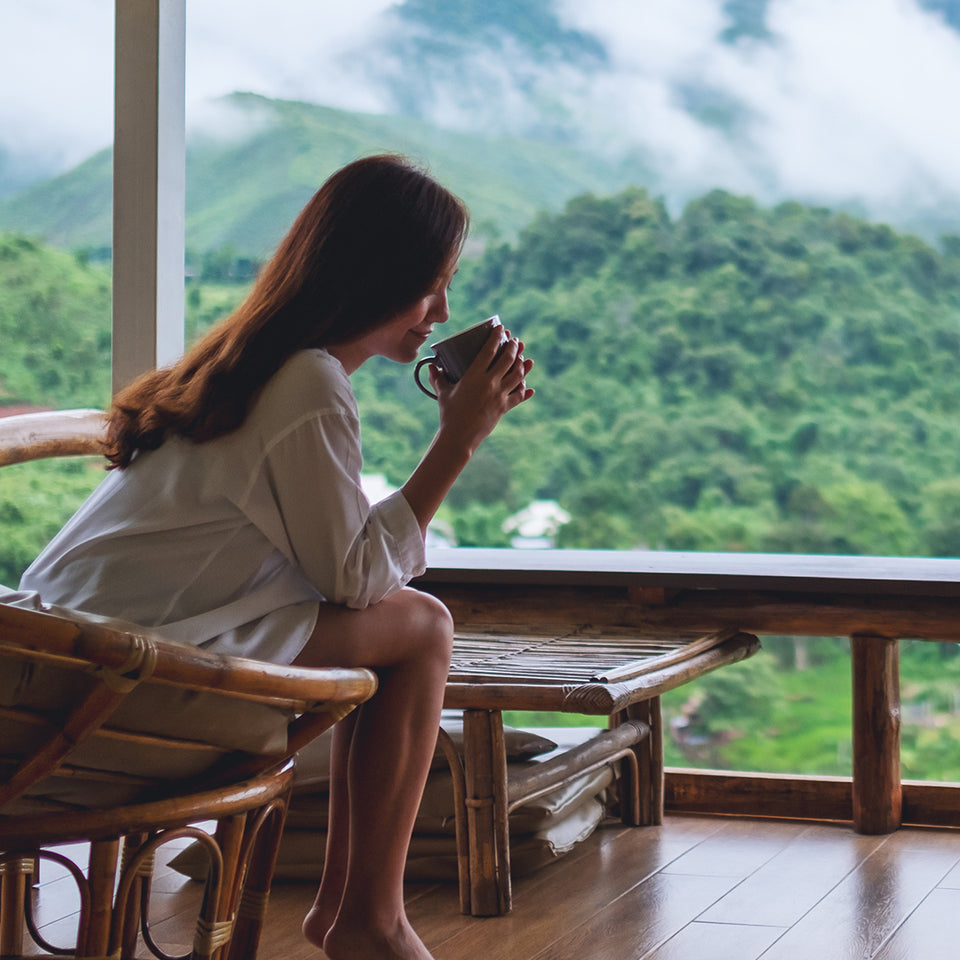 A NOURISHING BLEND FOR TOTAL WELL-BEING
Let the natural prowess of Moringa, Lotus Leaf, and Oolong work in synergy to cleanse your body from within. Flush out harmful toxins and impurities, leaving you feeling refreshed and rejuvenated. Bid farewell to bloating and digestive discomfort. Nourish your gut with the goodness of our Detox Cleansing Tea, promoting smoother digestion and better nutrient absorption.

DISCOVER THE ULTIMATE CLEANSING TEA EXPERIENCE
🌿 Improved Digestion: Detox cleansing tea can help promote healthy digestion by reducing bloating, easing constipation, and supporting the natural detoxification process of the body.
💧 Hydration Boost: Drinking detox tea can contribute to your daily hydration goals, as it provides a flavorful alternative to plain water. Proper hydration is essential for maintaining overall health and well-being.
🌟 Increased Energy Levels: The blend of herbs and antioxidants found in cleanse tea can help boost energy levels and combat fatigue.
SEE WHY THE DETOX TEA IS A #1 CHOICE FOR HUNDREDS OF REVIEWERS
VERIFIED CUSTOMERS SHARE THEIR STORIES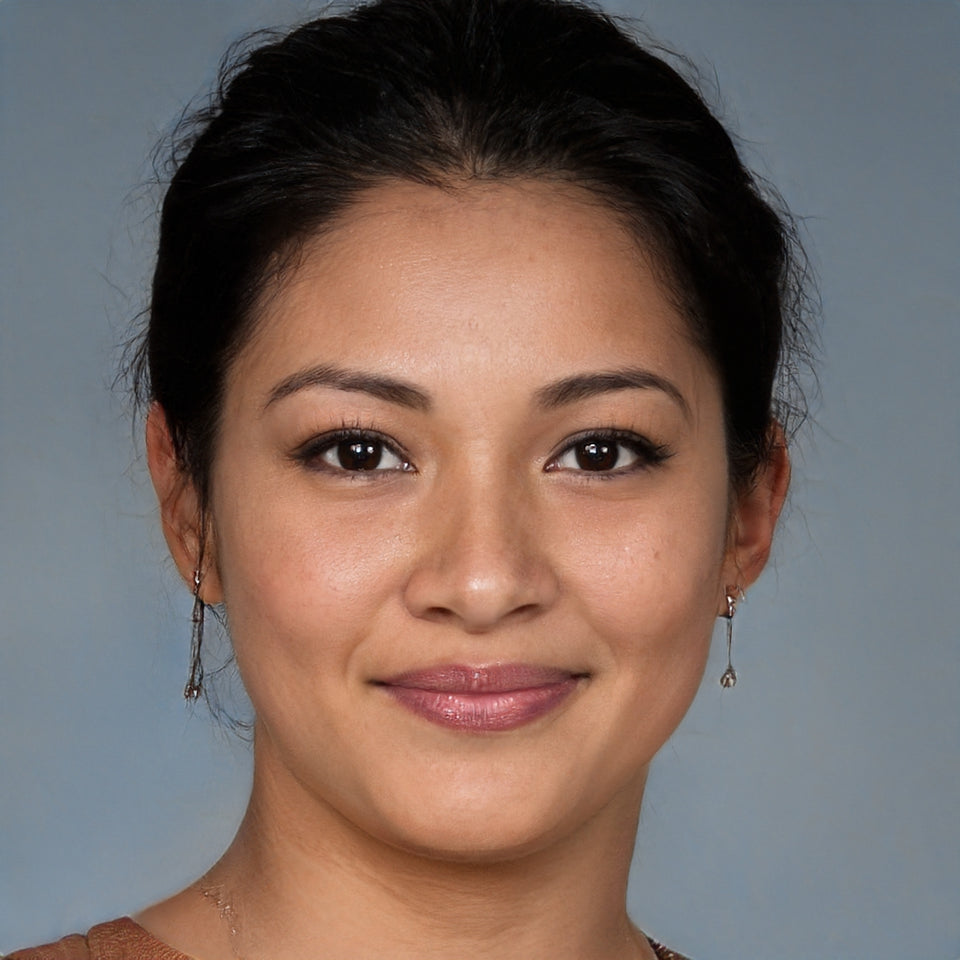 OCEAN T.
★★★★★
"It's the best detox tea, and I tried many of them. It really helps and clean out your system. Everything is good!!!"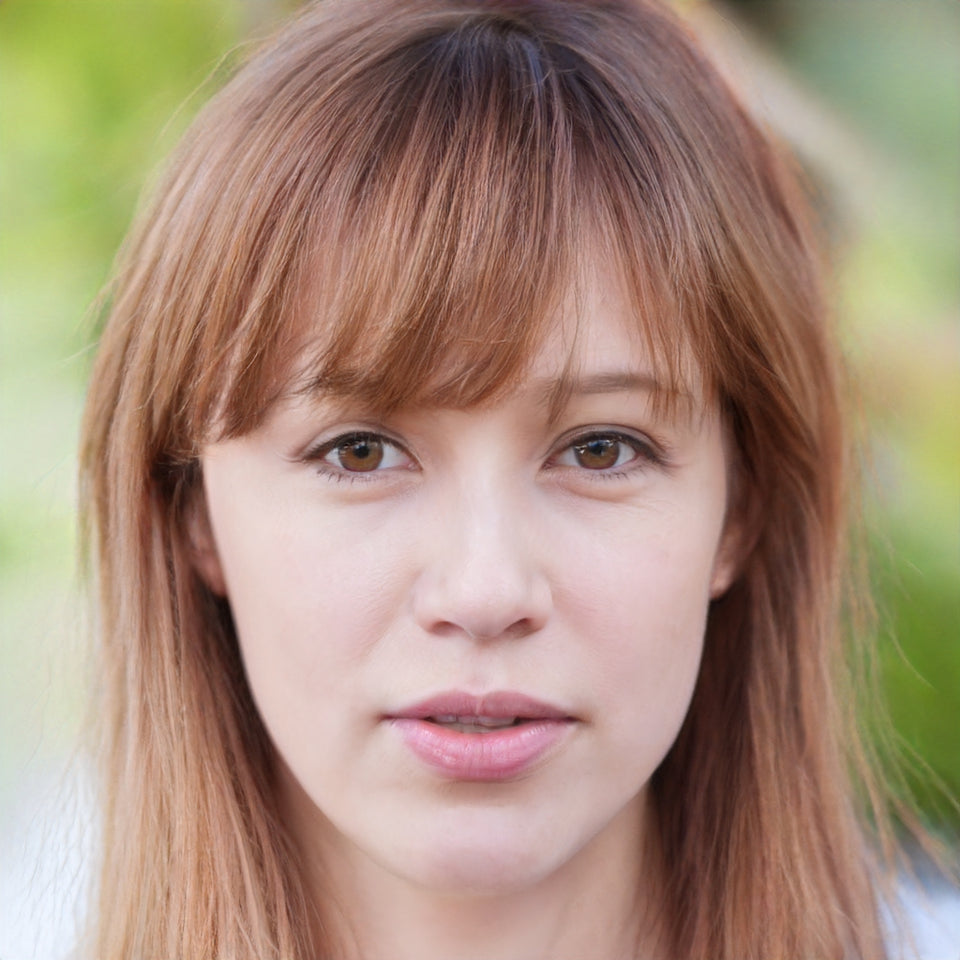 DELLA A.
★★★★★
"I had this tea today and it's the best. I have tried different types of teas and never work for my bloated stomach."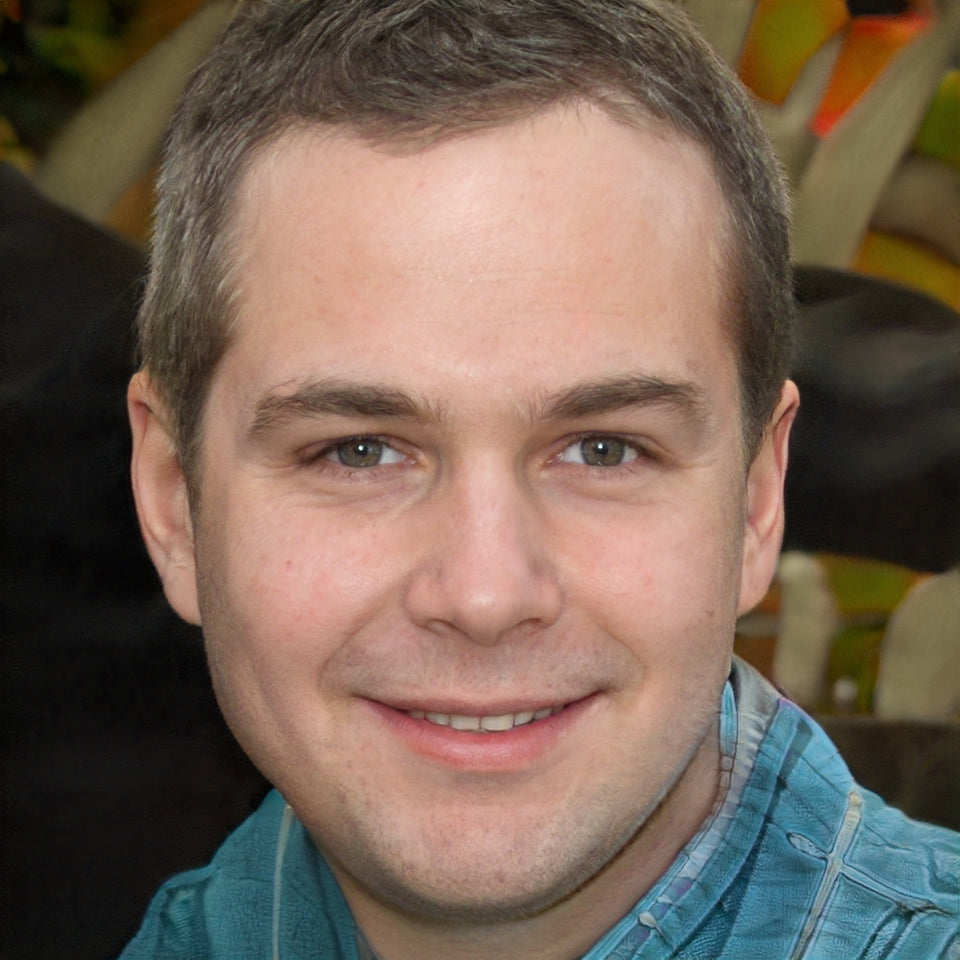 RICK D.
★★★★★
" Waking up used to be crappy cause I was always bloated to the point of pain. Now don't get me wrong it cleanses you right out!"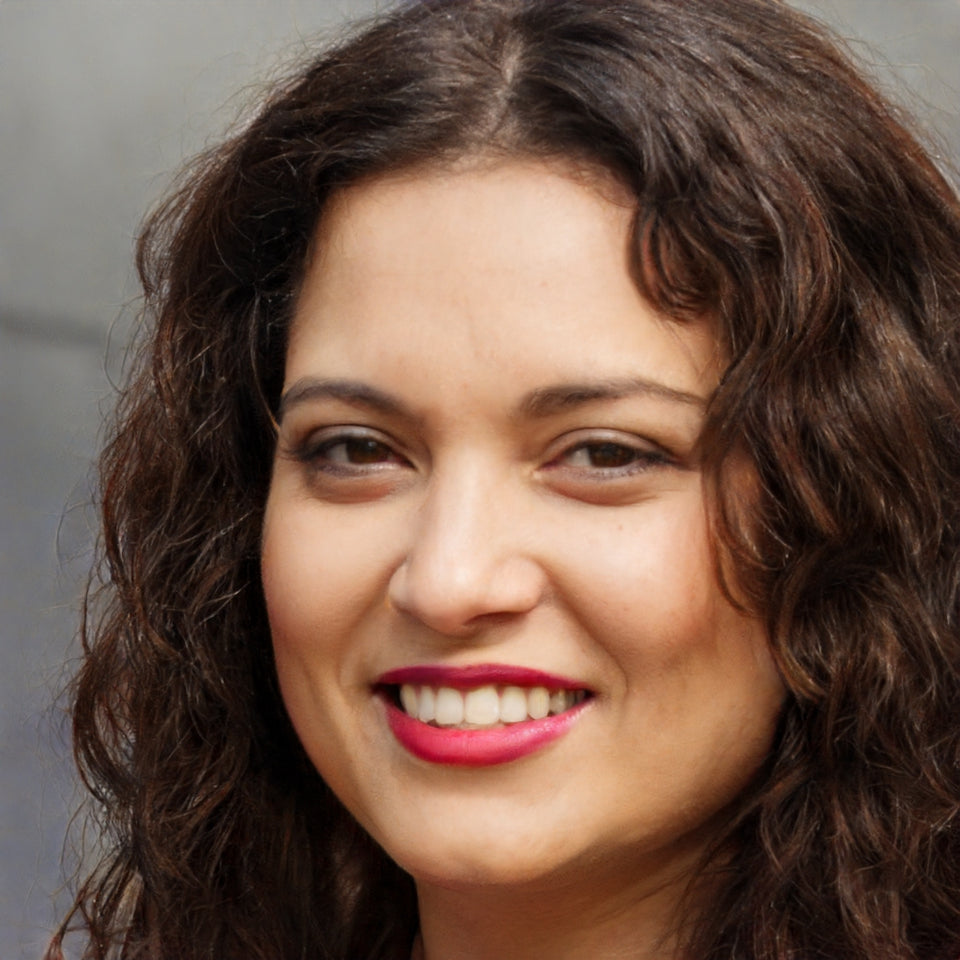 ELLIE J.
★★★★★
"This is the first detox tea that has worked for me!! It's easy to drink. Great taste.
I used it for weight loss and cleansing."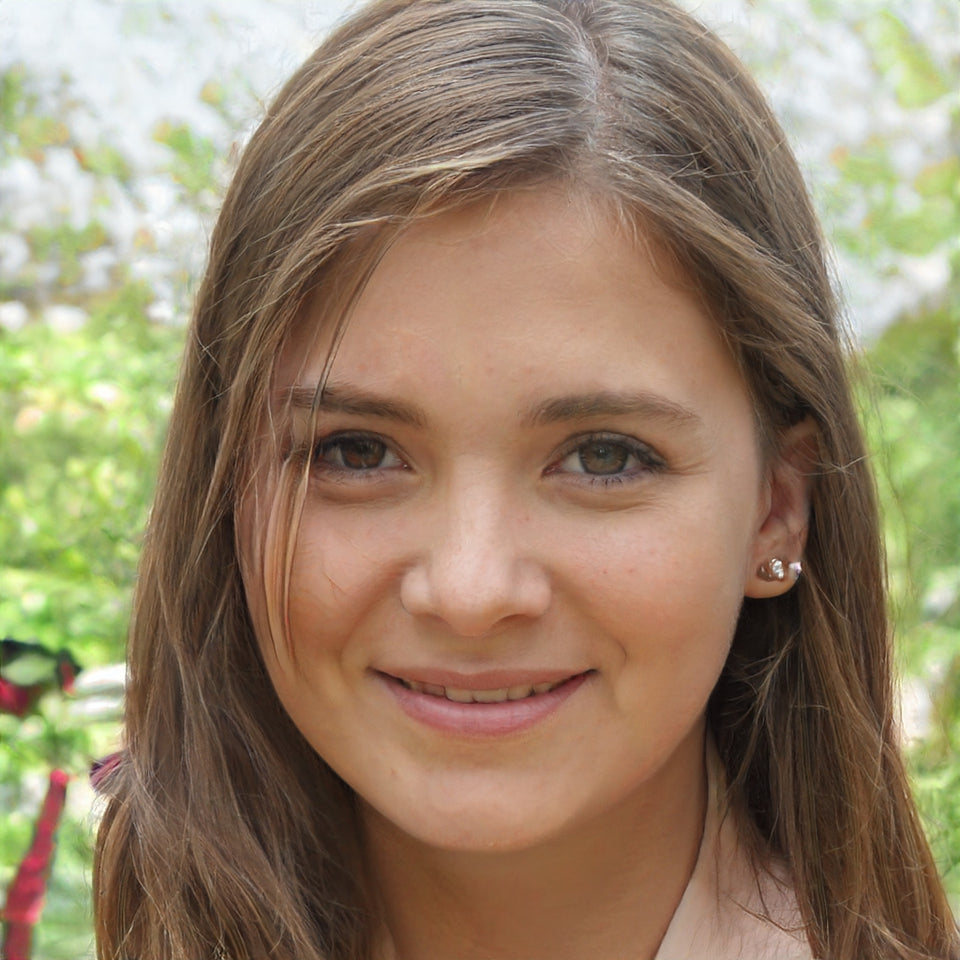 NOVA G.
★★★★★
"I really like this tea. The flavor is pleasant. It helps with water retention and digestion. I would recommend trying this."
Directions of Use
For optimal results, use one tea bag of Detox Tea daily.
How to Prepare
Place one tea bag of Detox Tea in a cup. Pour the boiling water over the tea bag. Let it steep for 10-15 minutes. Remove the tea bag and dispose of it. Your Cleanse Tea is ready to be savored and enjoyed.
Ingredients
Detox Tea is enriched with a fine blend of moringa, lotus leaf, cassia seed, and oolong. These carefully selected ingredients work together to provide a refreshing and detoxifying experience.
Storage
Store your Detox Tea in a cool, dry place. Keep it away from direct sunlight and moisture. Ensure the container is tightly sealed after each use to maintain freshness and flavor.
Stay hydrated
While using Detox Tea, it's essential to maintain proper hydration by drinking plenty of water throughout the day. Hydration supports the detoxification process and overall well-being.
Sofa Yoga Tip
To enhance the taste of your Detox Cleansing Tea, consider adding a slice of lemon or a drizzle of honey.
Now available in detox bundle!
FREQUENTLY PURCHASED BY SIMILAR BUYERS TO COMBAT TOXINS
THE ANSWERS MAY BE HERE!
FREQUENT QUESTIONS
Only received a week ago so rather early to state effective yet
I enjoy the flavour, I await results
Good taste; no effect on me other than it's very enjoyable. Was hoping for more — especially one ...
Not for everyone - unfortunately!
digestive
I like the flavor of this tea, very light and helps with digestion after a meal.
Great
I love this tea. Have been drinking it for quite some time. I use one bag of this product with my regular daily morning tea. It also works great as a "stand alone" detox.
excellent
I love it, will order again, tastes delicious
I am hooked!
I am now on my 2nd box of this tea and I just love it. I put a little honey in it and I just love the flavor and how it makes me feel.
great for my digestion
I tried many different options to help my digestive system, but none has worked like the sofa yoga detox tea. I also combine it with peppermint tea. I feel healthier and lighter from the very first day
I love it!
The tea feels fresh and carefully packed. Great natural tea!
Wonderful Tea
Was given a box by a friend and not only loved the tea but the healthy feeling I had after drinking it. I feel as if it gives my body the perfect daily cleanse it needs. Ordered a case and have made it part of my daily routine.
So glad I tried this tea!
Fell in love the first time I tried it! I love this with only a little lemon. Excellent, rich flavor.