Your FREE Guide to SMART Weight Loss Journey!
Unlock Your Path to Lasting Wellness and a Healthier You!
Are you ready to embark on a transformative journey to achieve your weight loss and wellness goals? Look no further! We're excited to offer you our comprehensive e-book, "The SMART Weight Loss Guide," absolutely FREE!
Discover Your Path to Wellness and Weight Loss
Our comprehensive e-book offers you valuable insights and practical strategies to help you achieve your weight loss goals and nurture your holistic health. Whether you're aiming to shed pounds, build strength, enhance flexibility, or reduce stress, this guide is tailored just for you.
What Awaits You Inside?
✔ Chapter 1: Setting SMART Goals - Learn how to set Specific, Measurable, Achievable, Relevant, and Time-bound goals for your wellness journey.
✔ Chapter 2: Nourishing Your Body - Dive into the world of nutrition, understanding how to make informed food choices that support your well-being.
✔ Chapter 3: Effective Exercise - Craft a personalized exercise routine that aligns with your goals, including cardio, strength, flexibility, and the unique benefits of Sofa Yoga.
✔ Chapter 4: Stress Management - Explore the intricate connection between stress and weight gain, and discover effective stress-reducing techniques.
✔ Chapter 5: Tracking Progress - Learn how to monitor your journey, celebrate small victories, and adjust your plan for long-term success.
✔ Chapter 6: Staying Consistent - Overcome plateaus, deal with setbacks, and cultivate healthy habits for lasting well-being.
Your Journey Starts Here
Yes, you read that right! We're offering "The SMART Weight Loss Guide" absolutely FREE because we believe in your journey to wellness. It's time to take the first step towards a healthier, happier you.
Why Download Our Guide?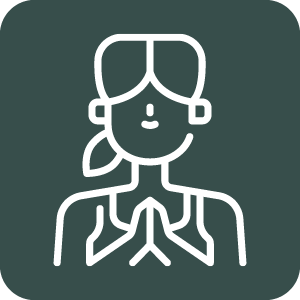 Expert Insights:
Backed by expert knowledge with a suitable approach to achieve your goals.
Practical Tips:
We offer practical tips and recommendations that you can easily implement into your daily routine.
Achievable Results:
Whether you're dealing, our e-book provides actionable steps to help you achieve your weight  and wellness goals.
How to Get Your Free E-Book:
Simply fill out the form with your name and email address, and we'll send the e-book directly to your inbox. Start your journey to radiant skin today!